Step 1 : First Impression of Outlook PST Recovery Software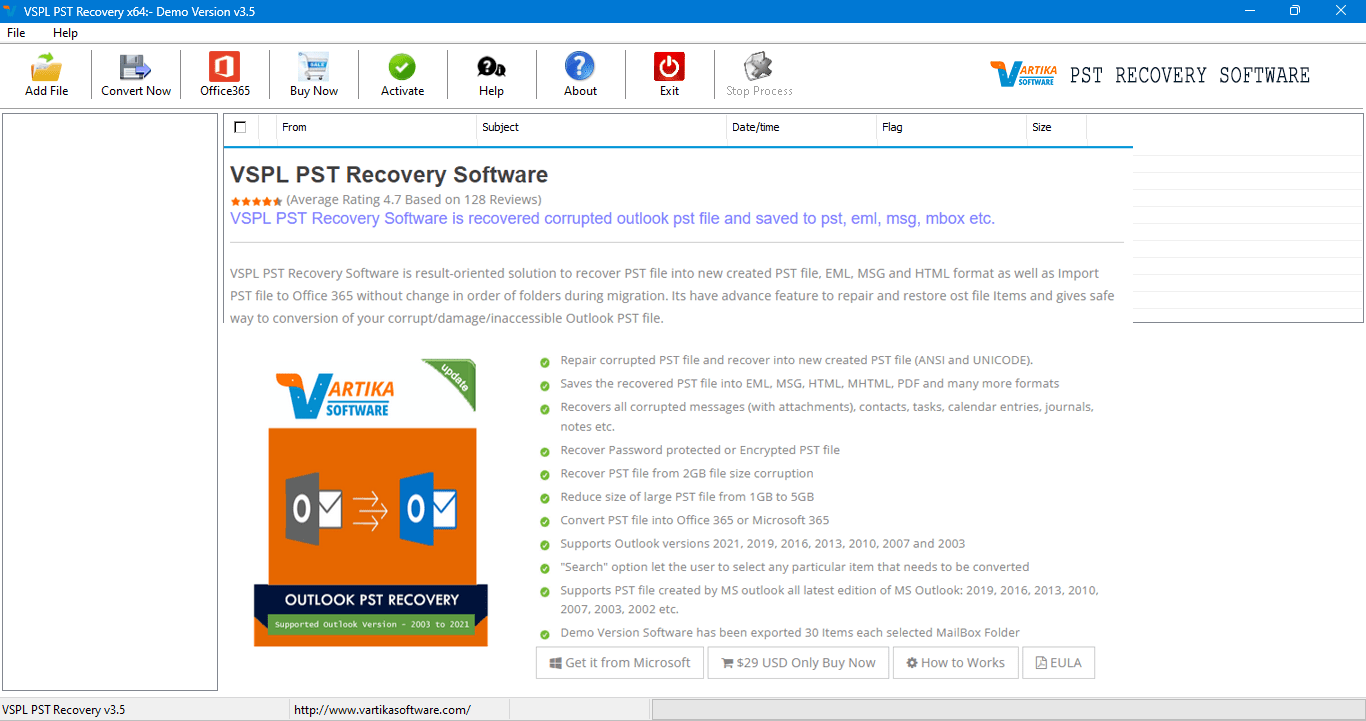 This is first impression of Vartika Outlook PST Recovery Software which helps to convert Outlook PST file to Outlook PST file and others formats.
Step 2 : Select Outlook PST file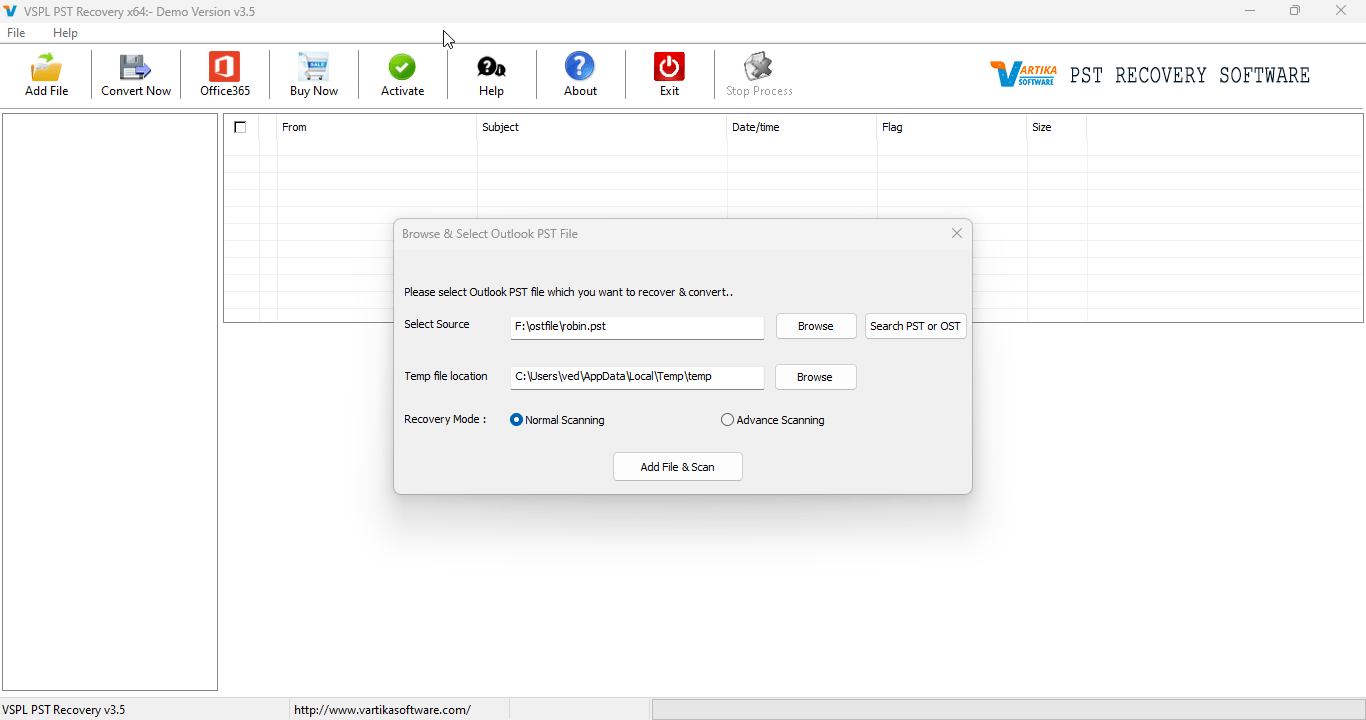 Here Vartika Outlook PST Recovery Software provide many option to select Outlook PST file supported Outlook versions 2003, 2007, 2010, 2013 ,2016 and 2019.
Step 3 : Scanning Outlook PST file and Rebuild PST Folder Structure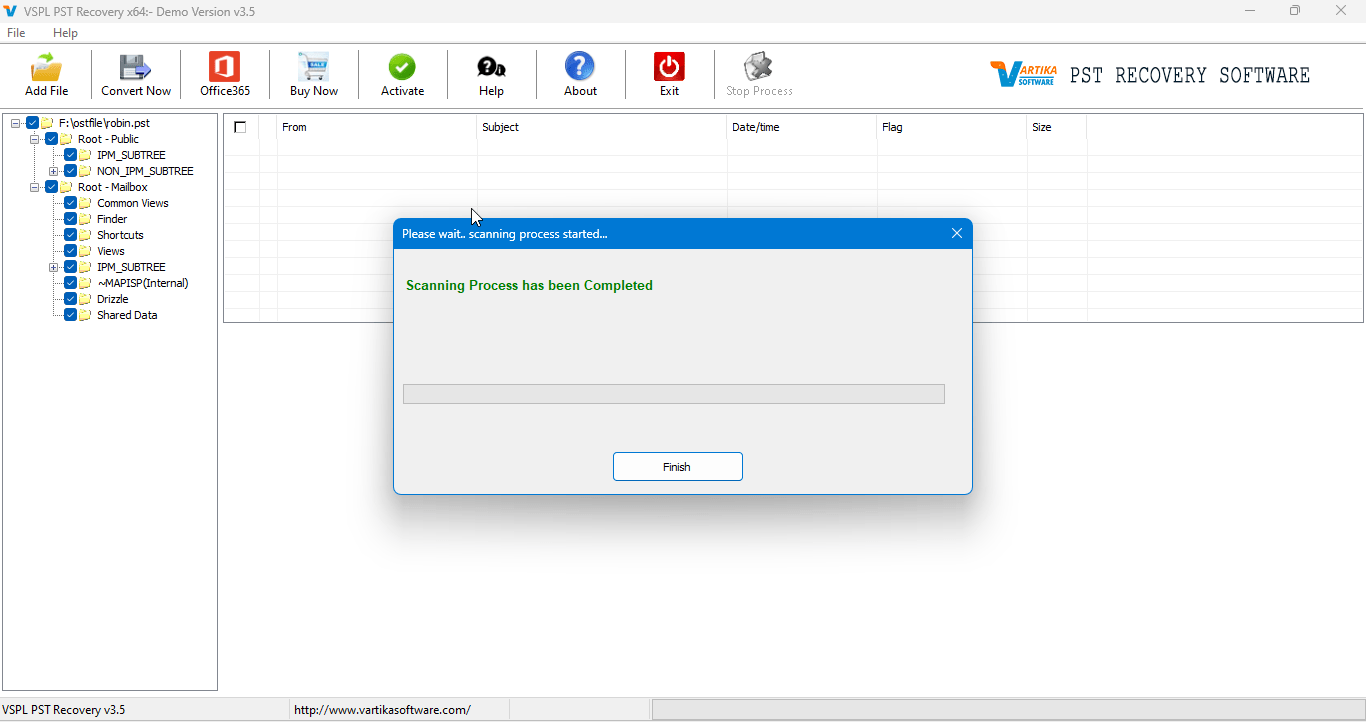 Click Next Button to Start Scanning of Outlook PST file using Vartika Outlook PST Converter Software and After Scanning process completed Extract folder tree structure.
Step 4 : Showing Outlook PST Message List and Items Preview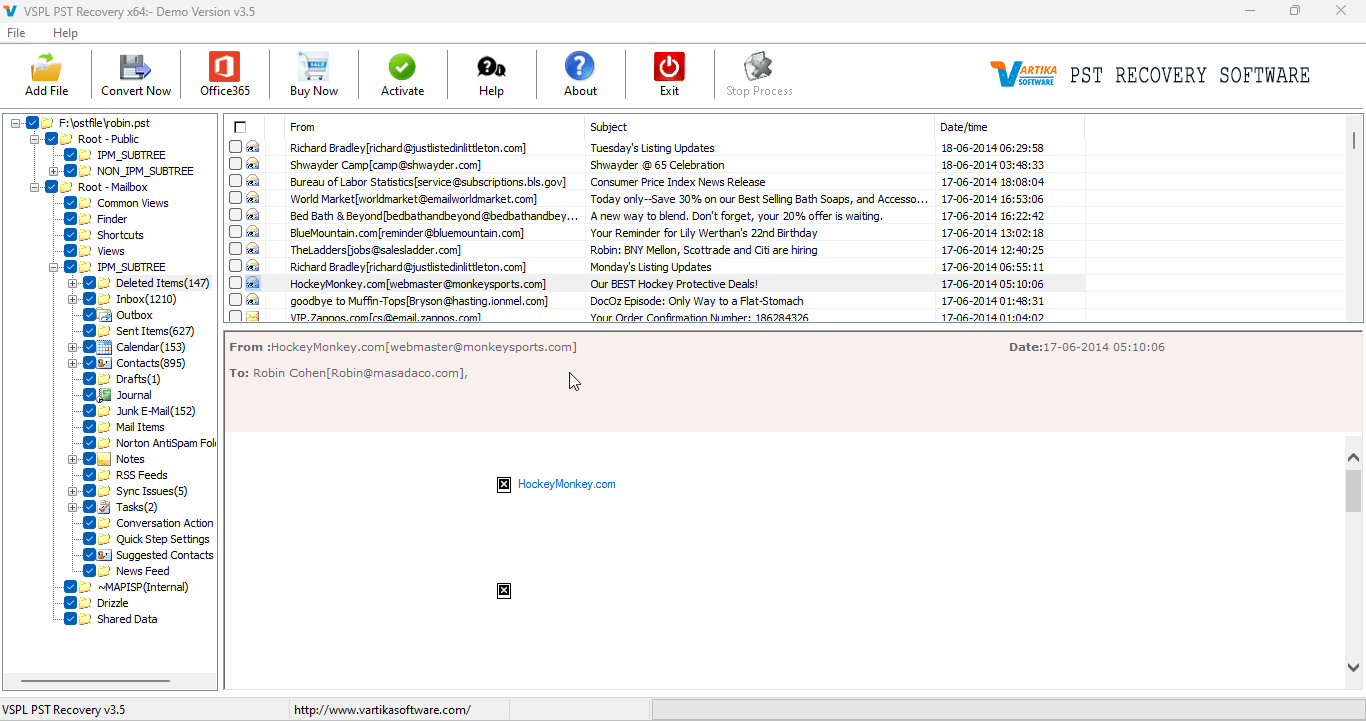 After Scanning Folder Information Vartika Outlook PST Recovery Software populate Message List and Here Showing Preview of Message as Body information, Attachment information etc.
Step 5 : Export Options - PST/EML/MSG/Office365 and HTML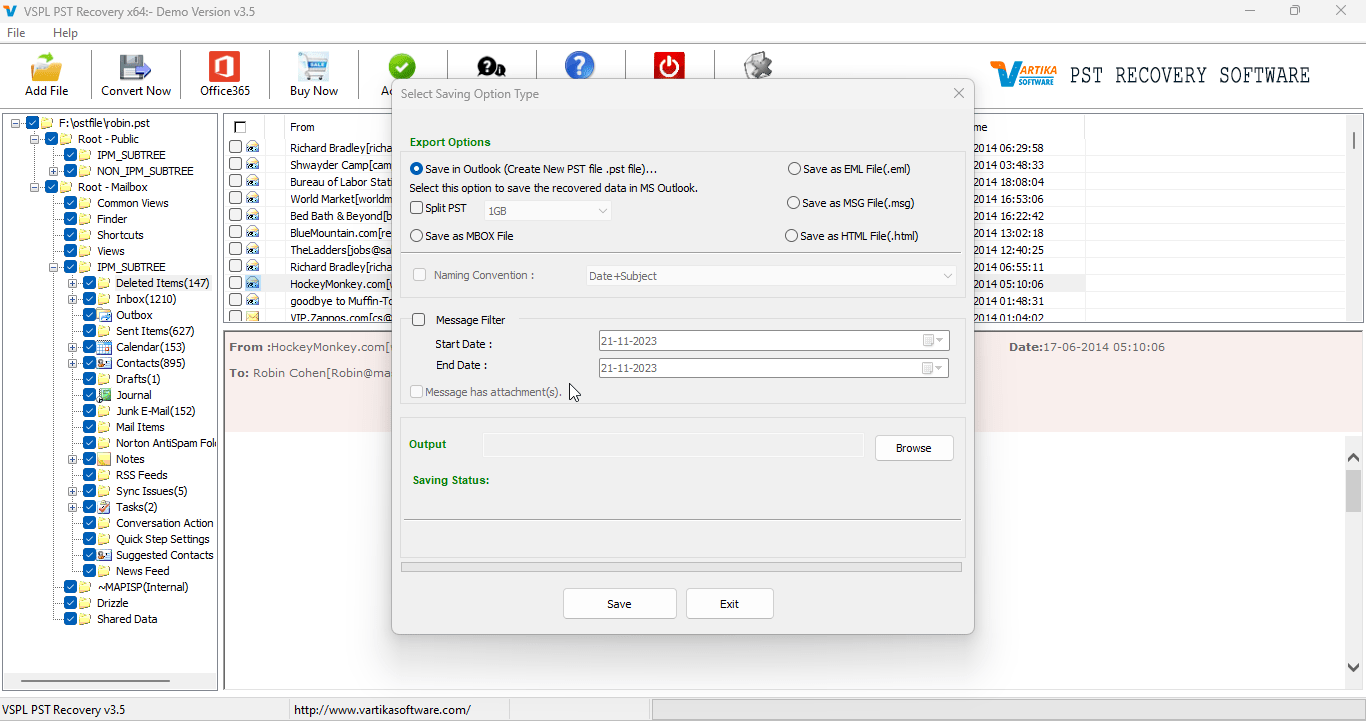 Step 6 : Saving Recovered PST file to selected Process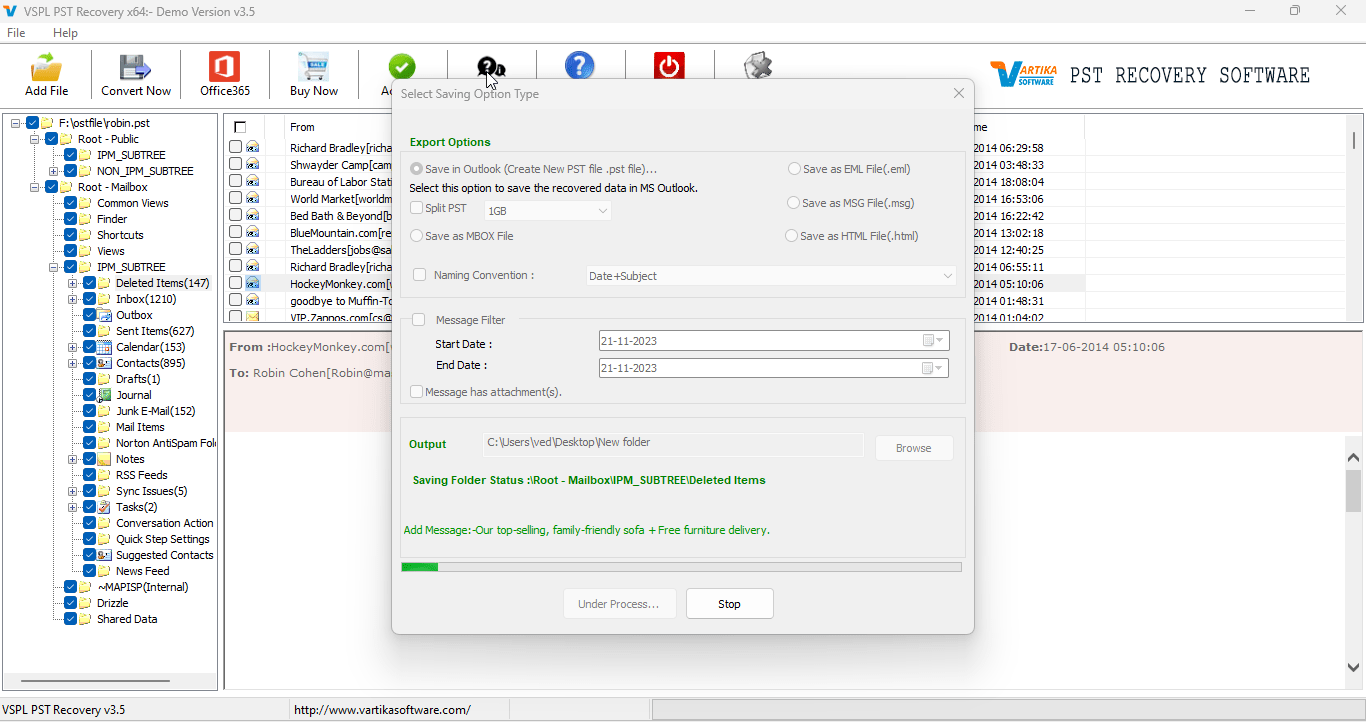 Step 7 : Completed Saving Message Process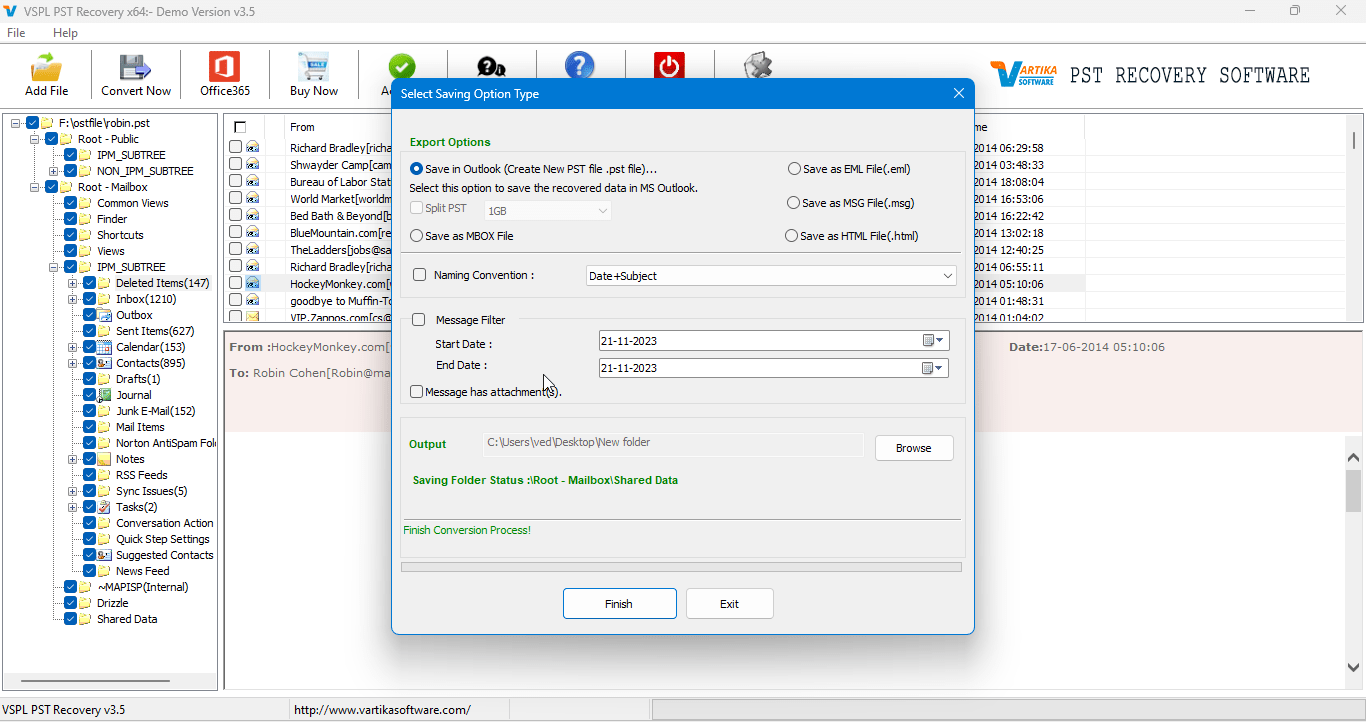 Showing Message Saving Status into Outlook PST file, EML, MSG and HTML format without installation of MS Outlook on your machine.
Step 8 : Import Recovered PST file to Office365 or Live Exchange Server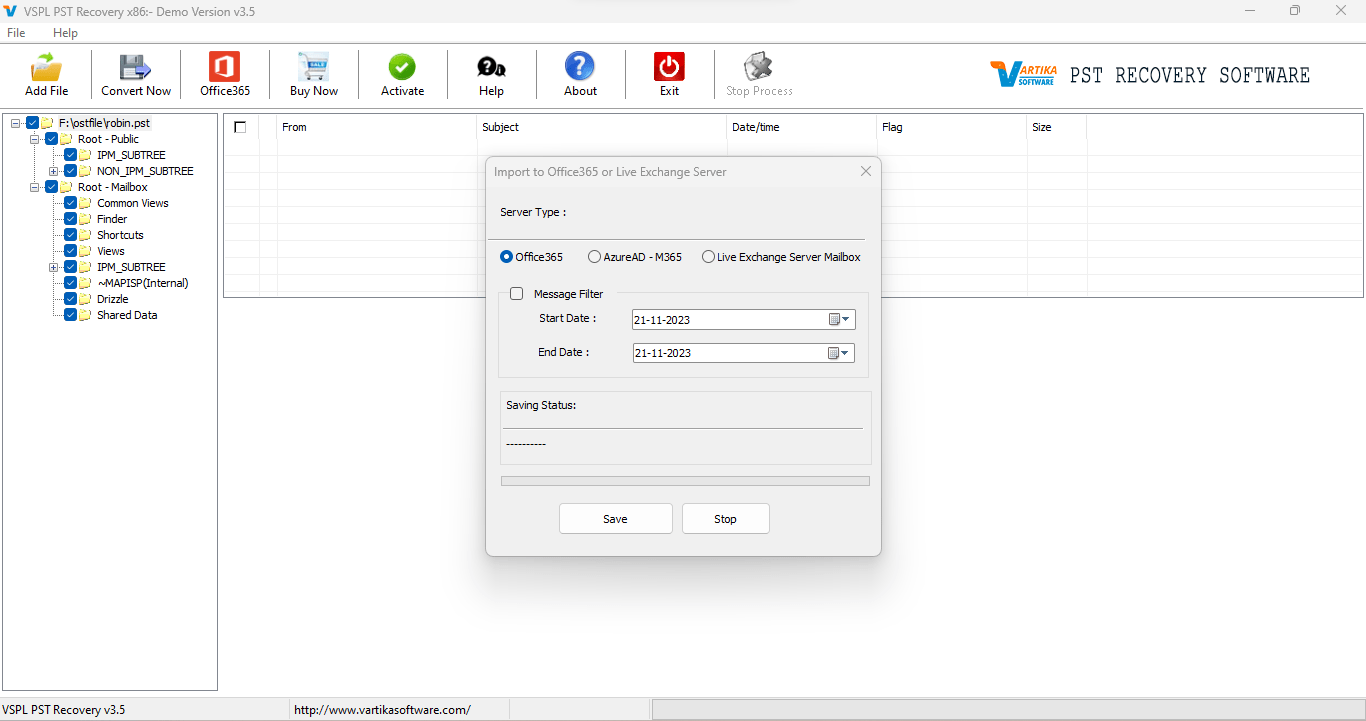 Here showing Office365 Migartion of Recovered PST file connect with Office365 account or live exchange server account.
Step 9 : Login to Office365 or Live Exchange Server Account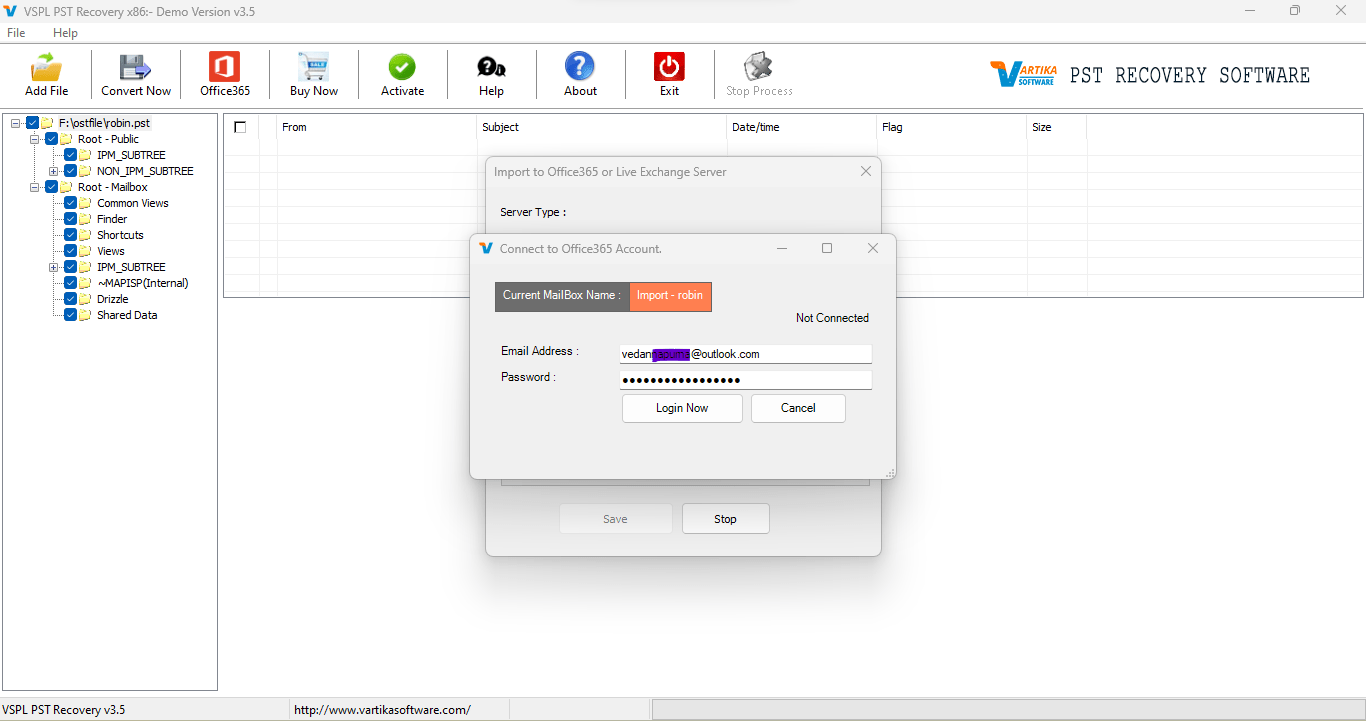 Step 10 : Importing PST File Items into Office 365 Account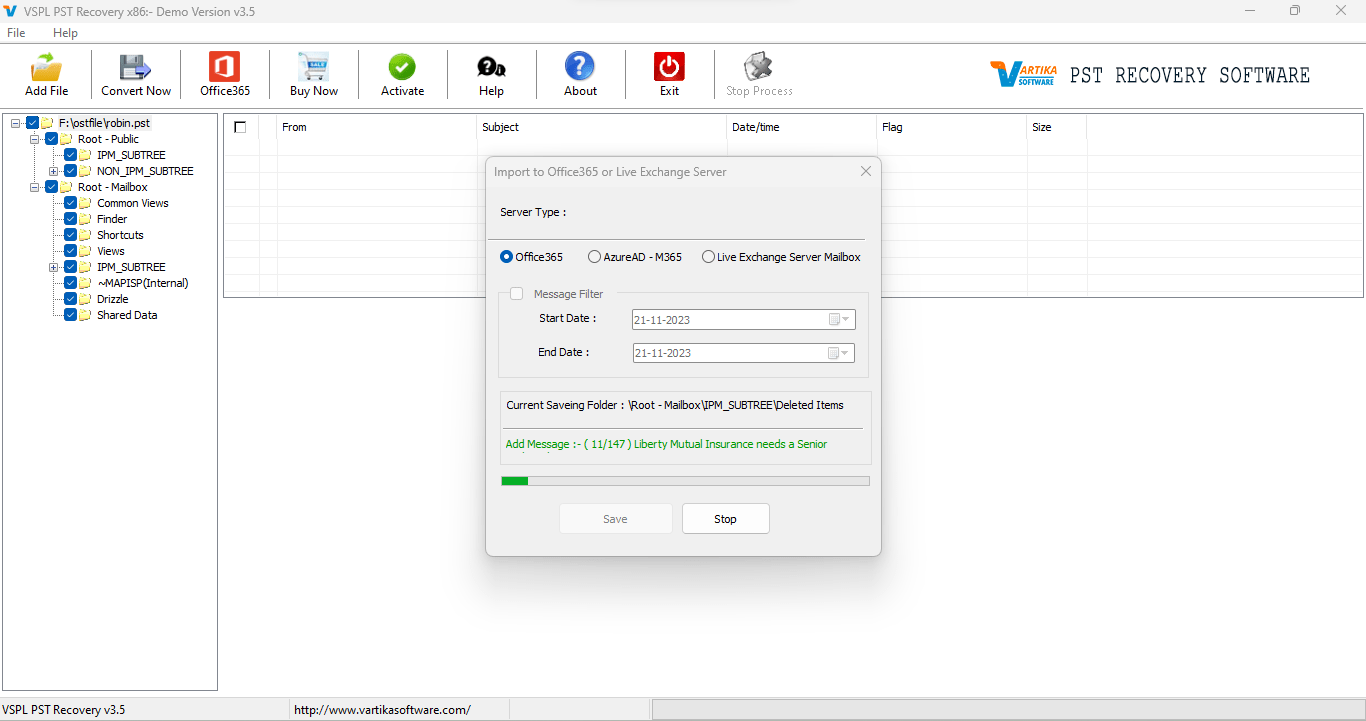 You can migrate Recover PST File Items into Office365 Account or Live Exchange Server.