Step 1 : First Impression of DXL to PST Software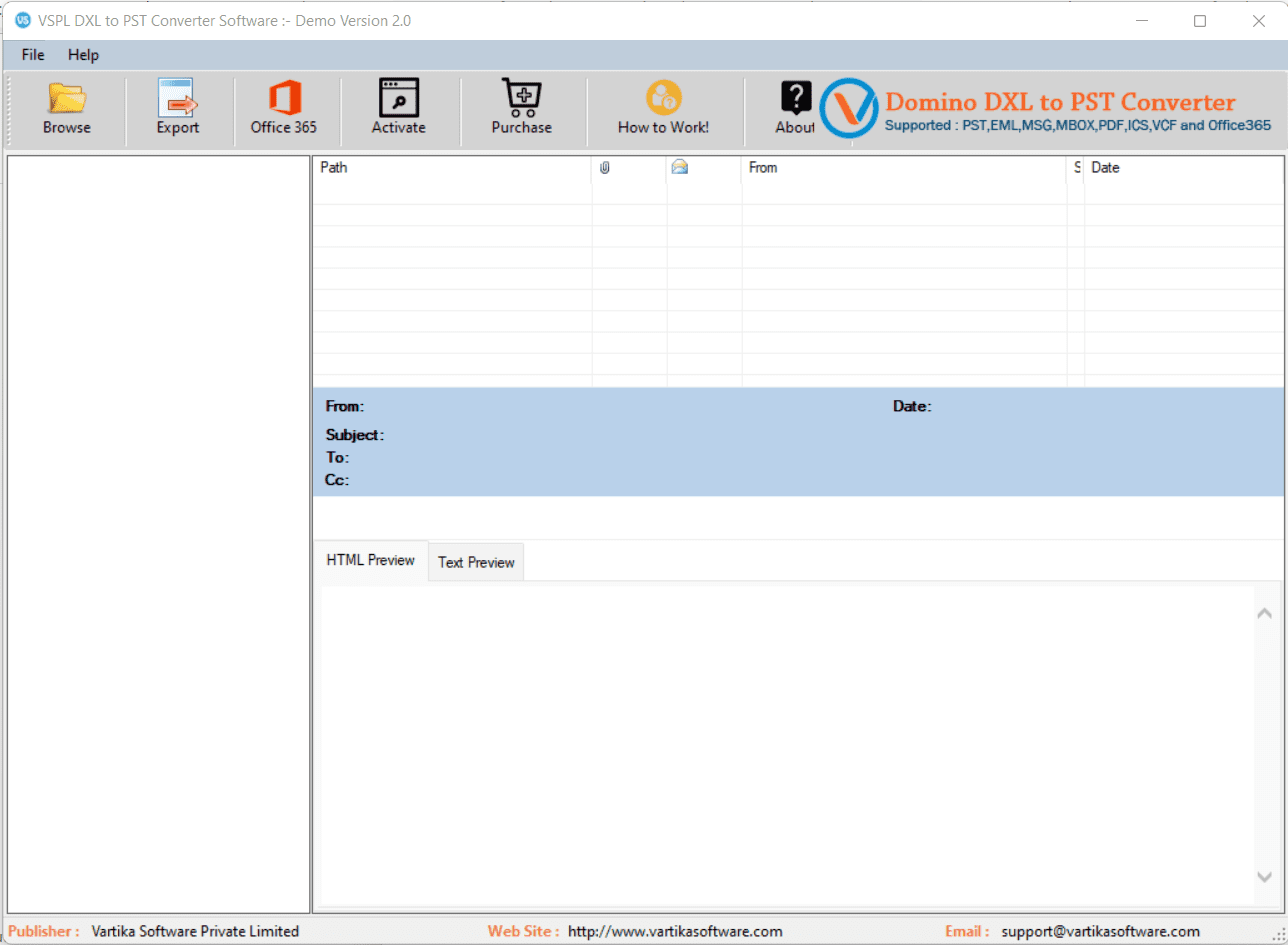 This is first impression of Vartika DXL to PST Converter Software which helps to convert Domino DXL file to Outlook PST file and others formats.
Step 2 : Browse Domino DXL File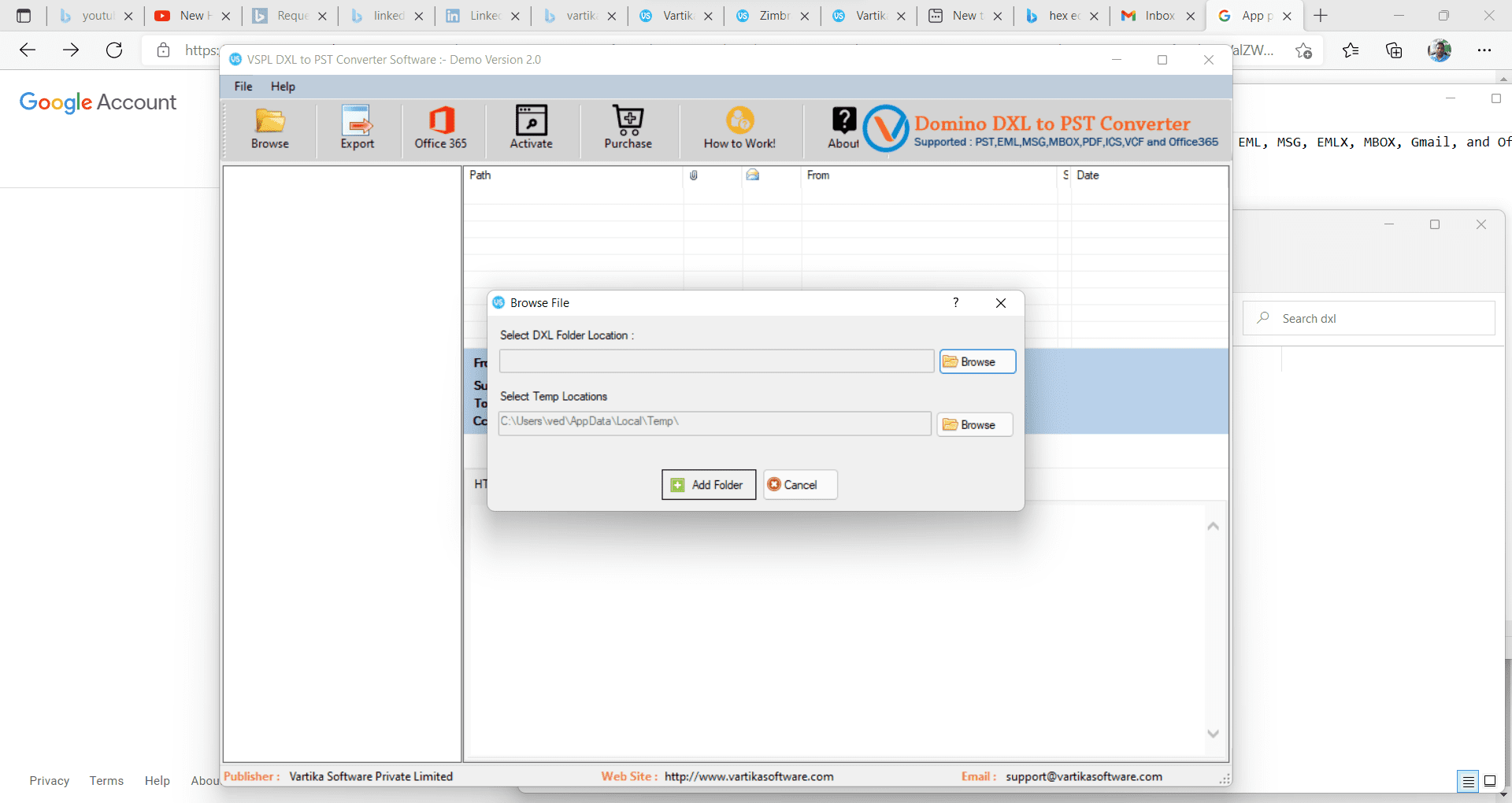 Click on Open Button to start browse DXL file
Step 3 : Selected DXL File Stored Folder Locations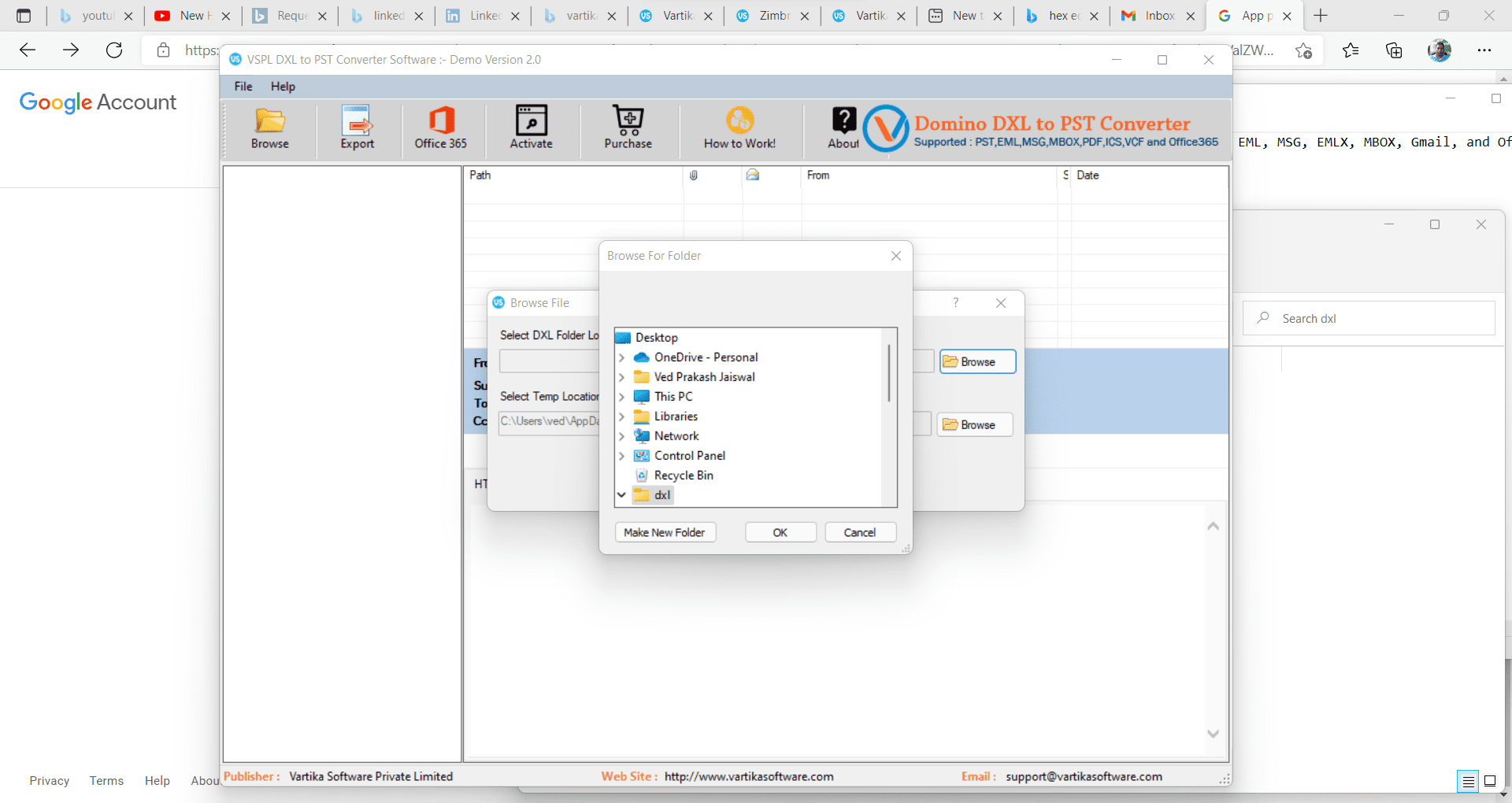 Step 4 : Add Folder to Start Build Folder Stracture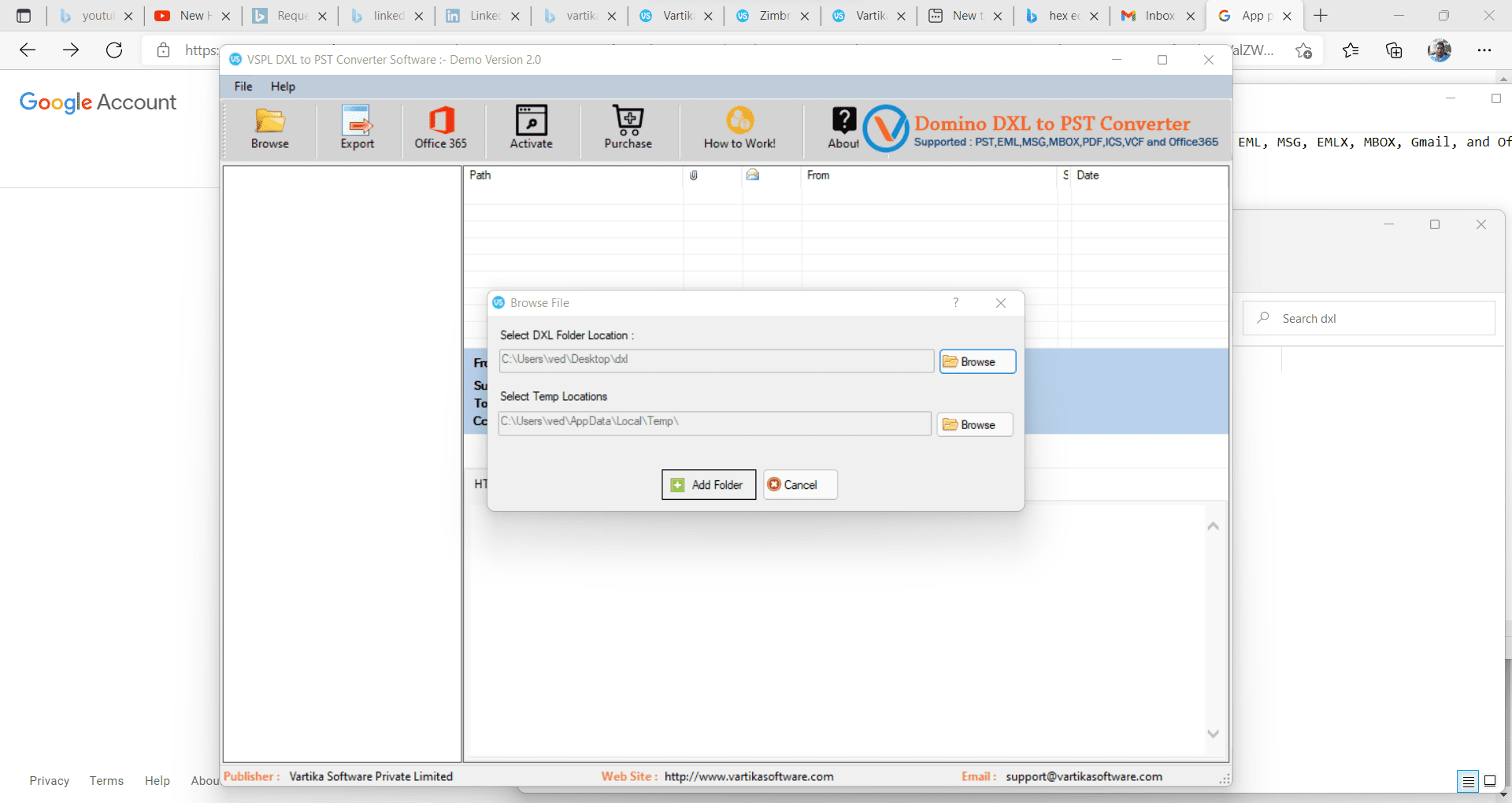 Step 5 : Showing Folder Stracture of Selected Folder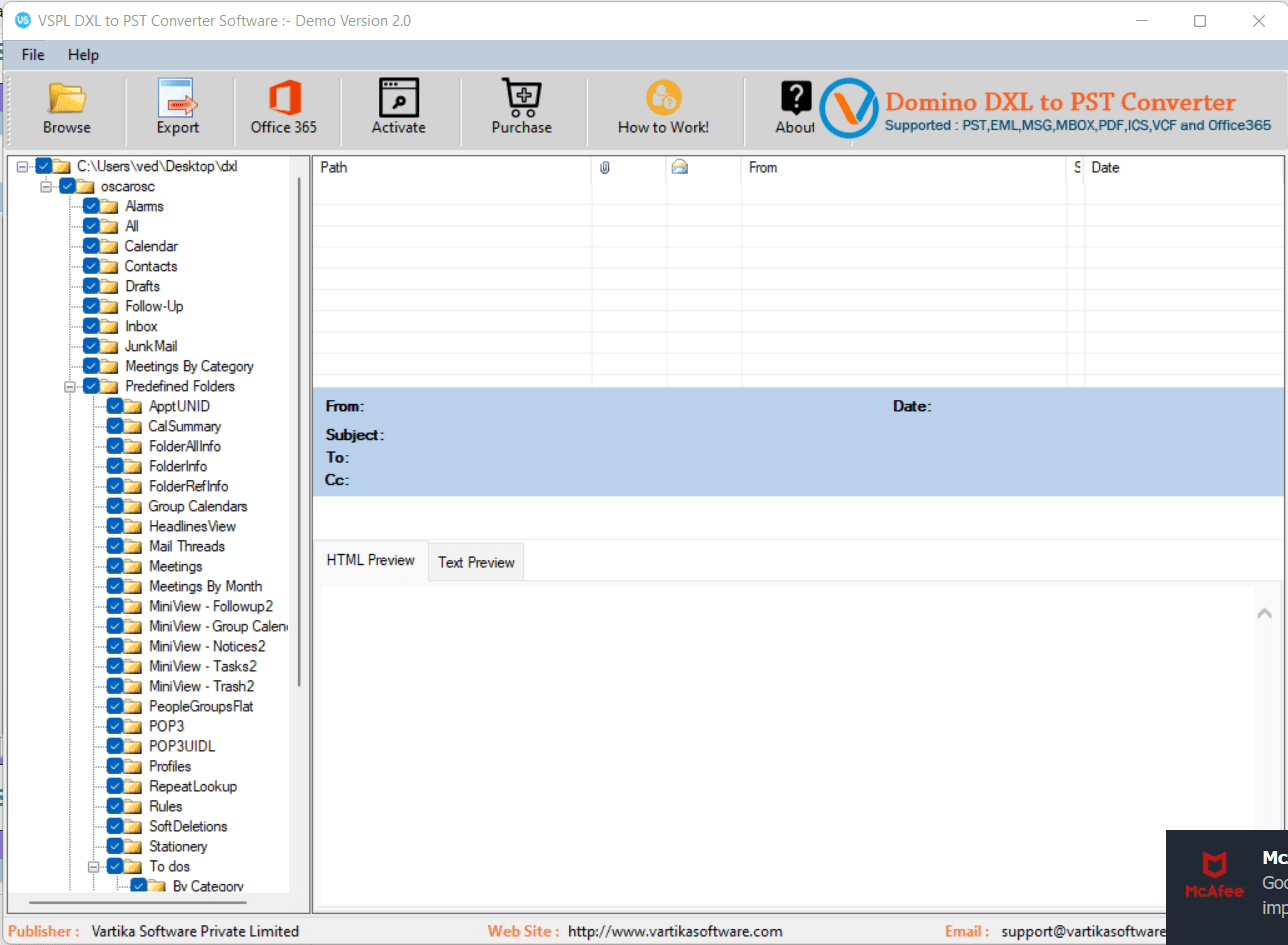 Step 6 : Loading DXL Messages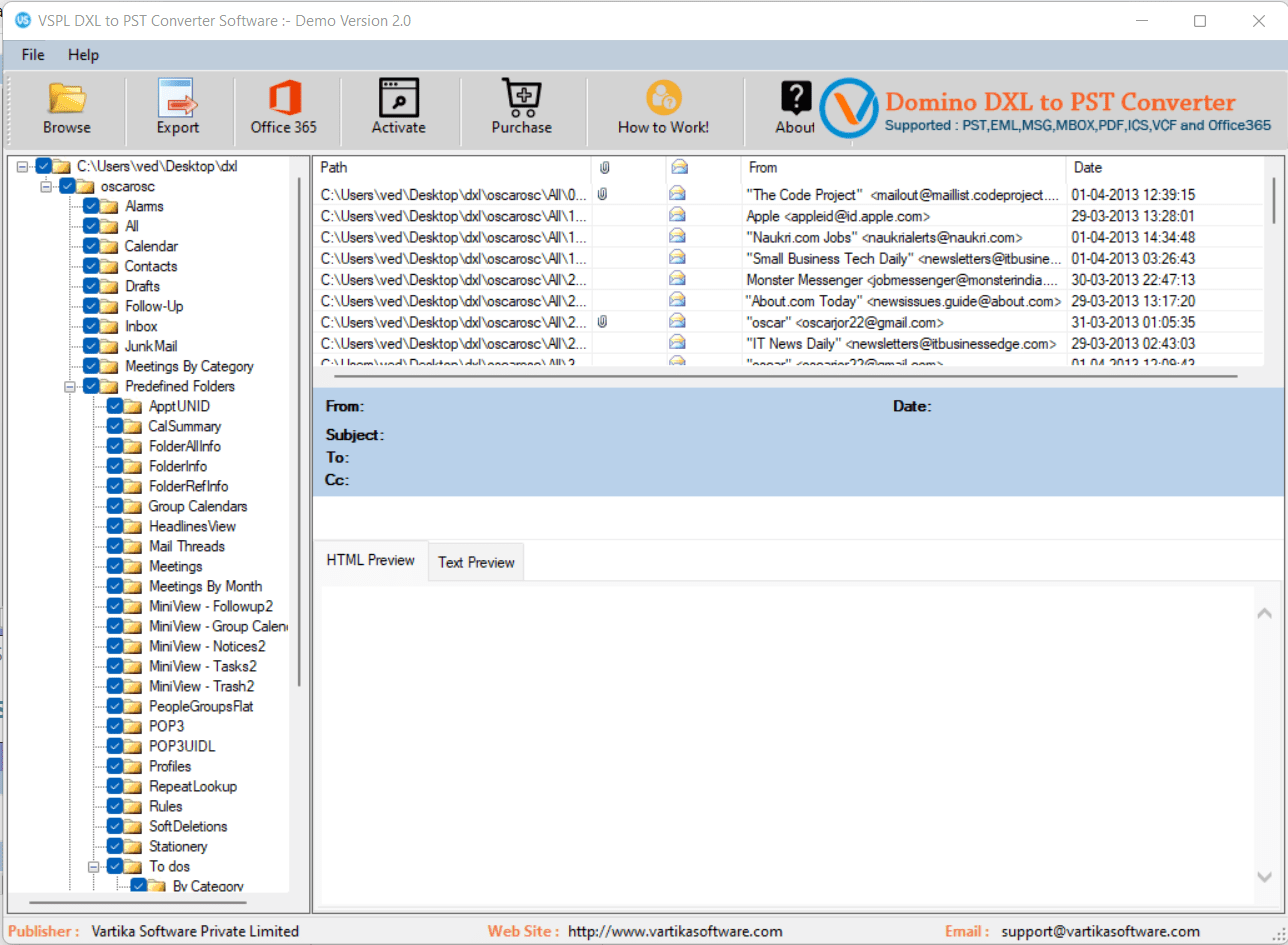 Select Tree folder then auto start loading dxl message items.
Step 7 : Showing DXL Message Preview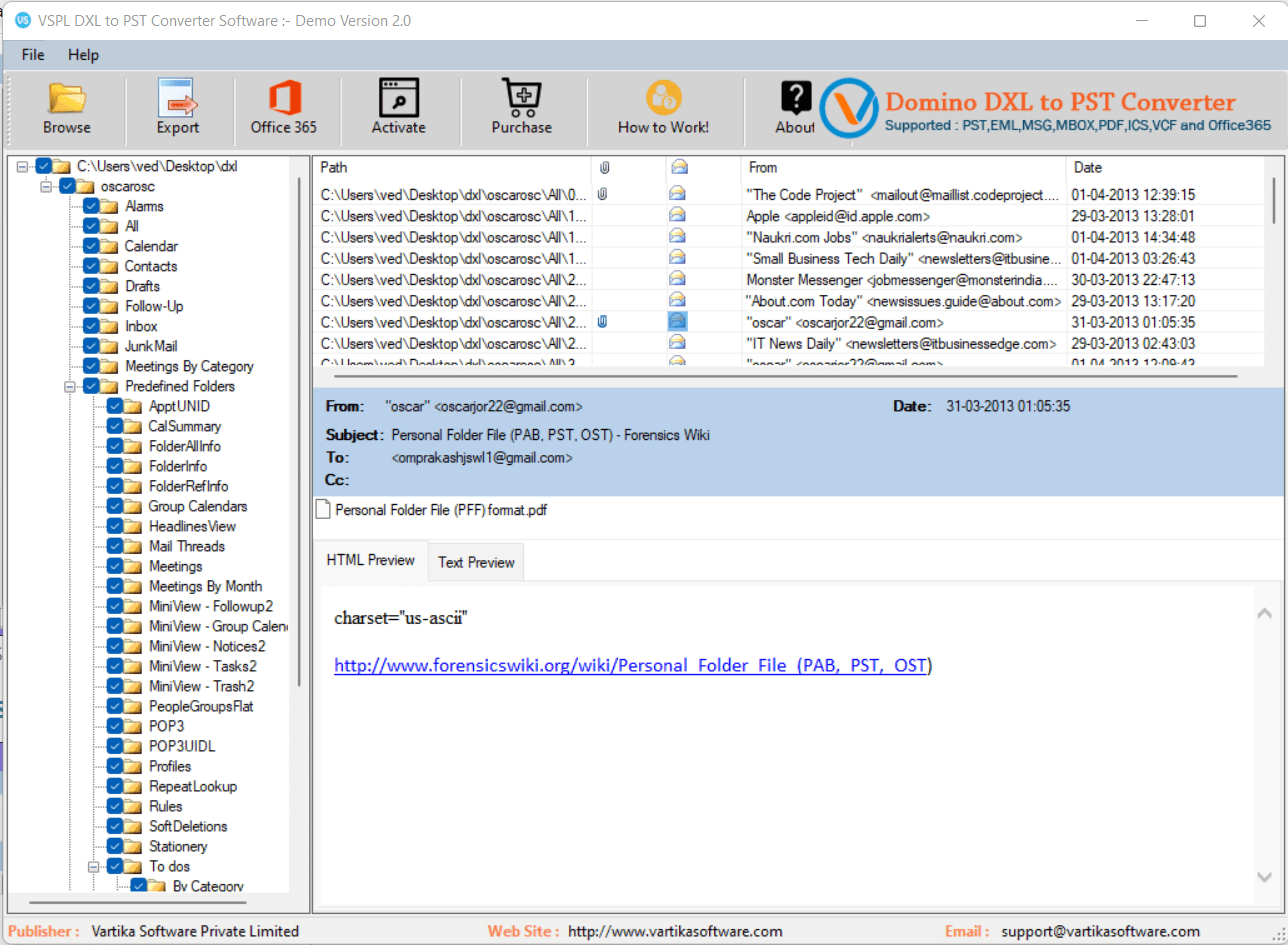 Here showing complete domino dxl message preview.
Step 1 : Export DXL File.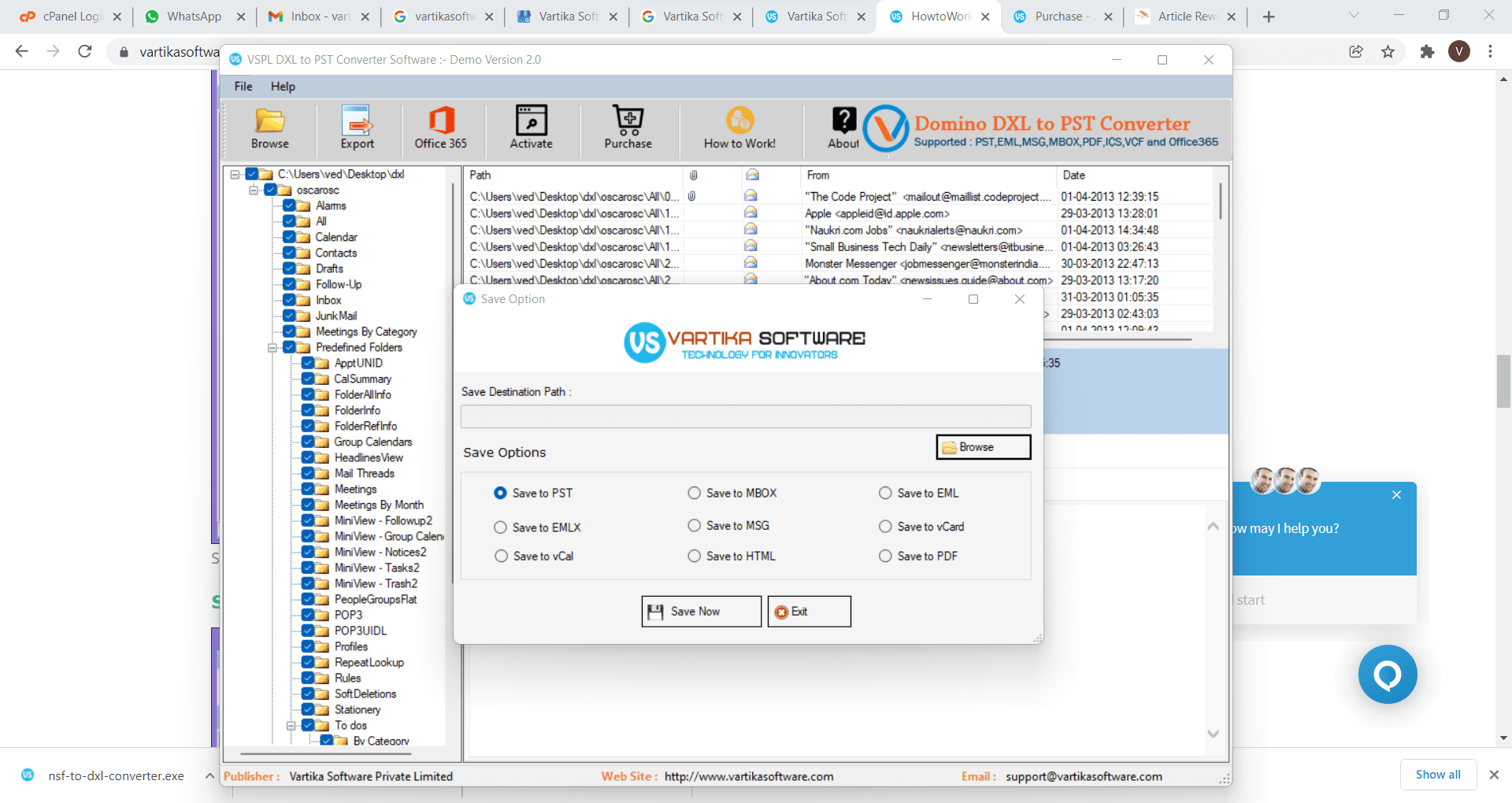 Click here export button then start processing dxl file export
Step 9 : Select Destination Path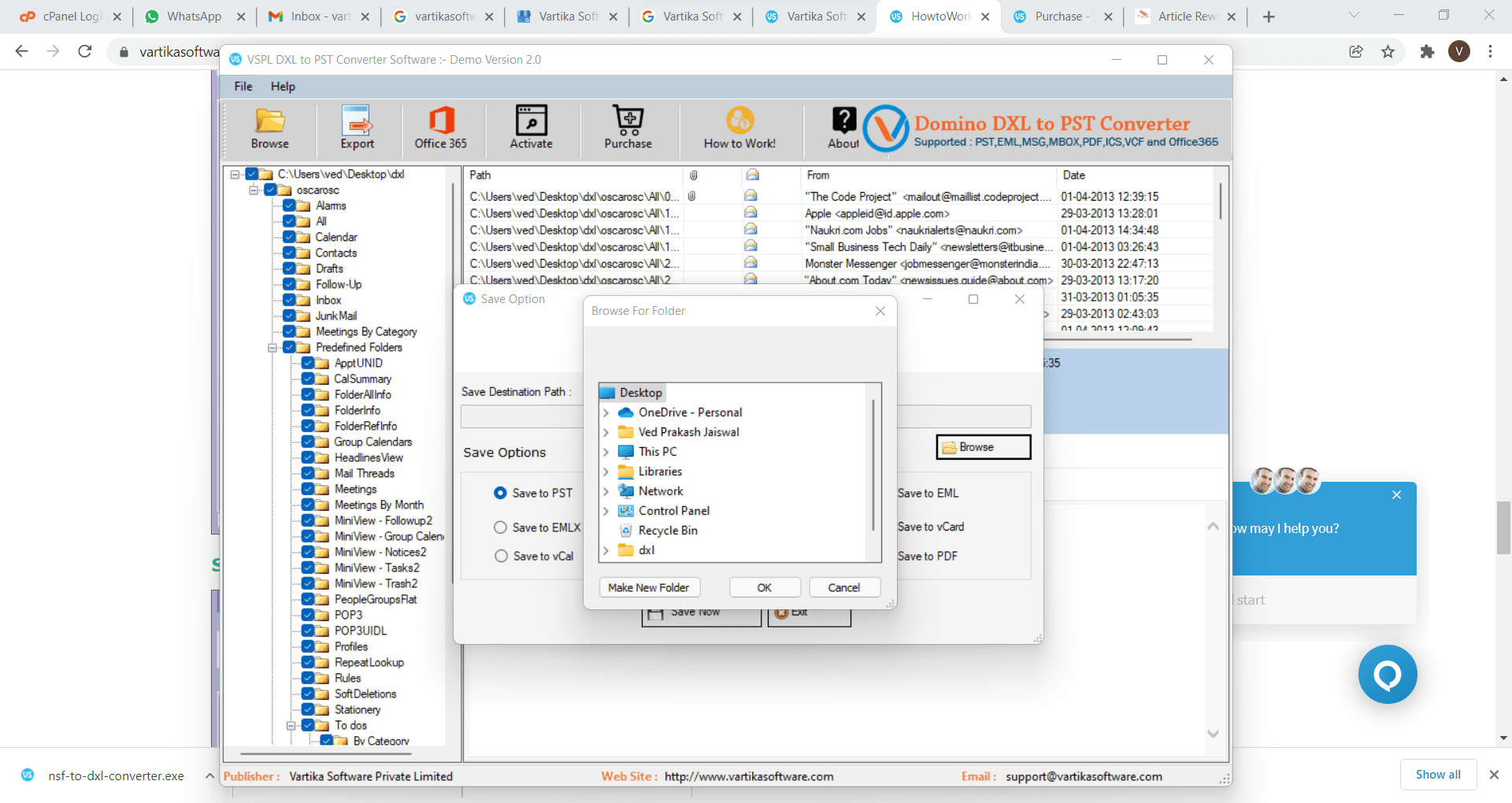 Step 10 : DXL file Export Options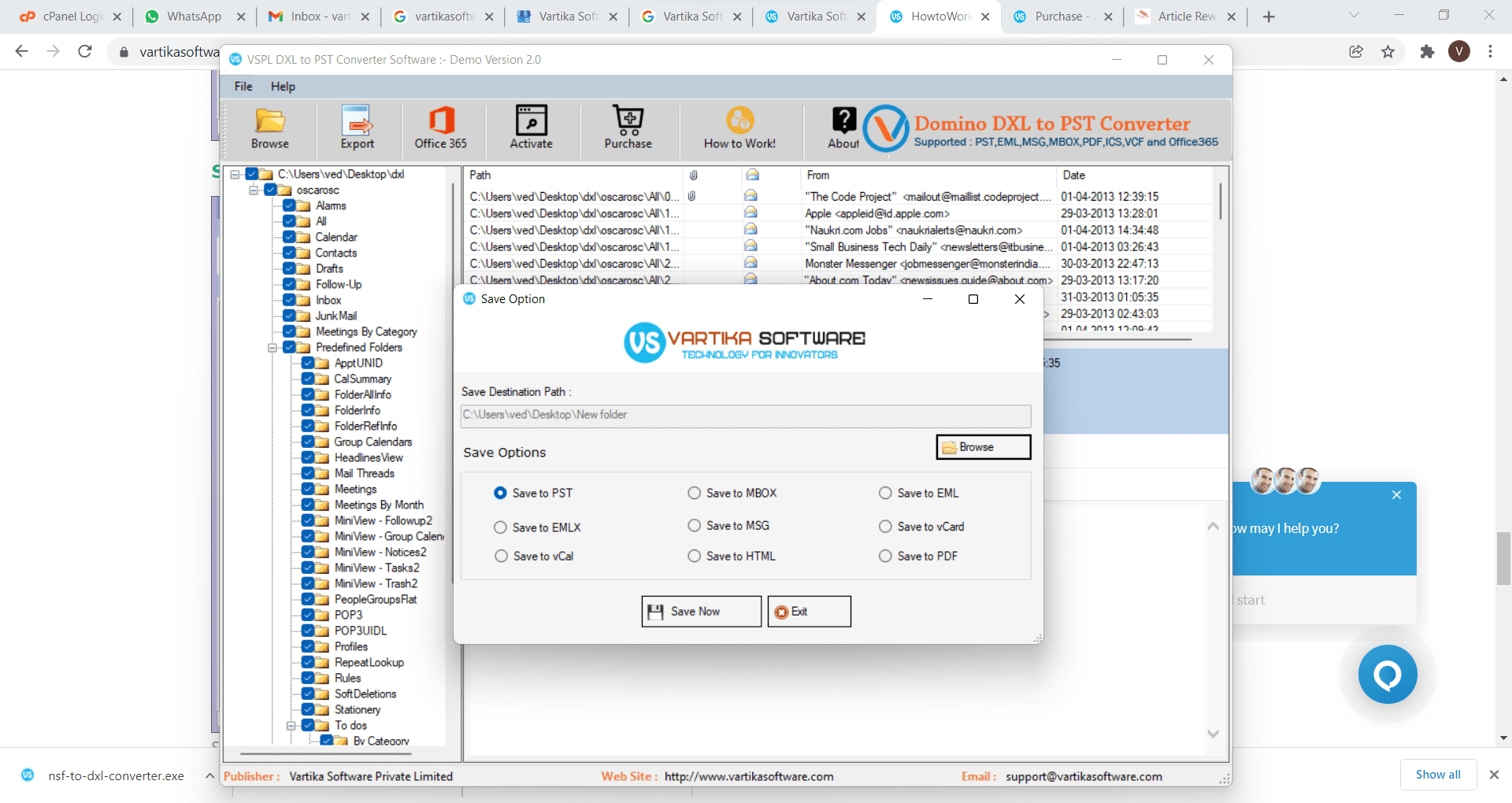 Select here dxl file convert location and selected dxl export format option. here you can exported DXL to PST/EML/MSG/MBOX/ICS and vCard Format.
Step 11 : Processing DXL Message Conversion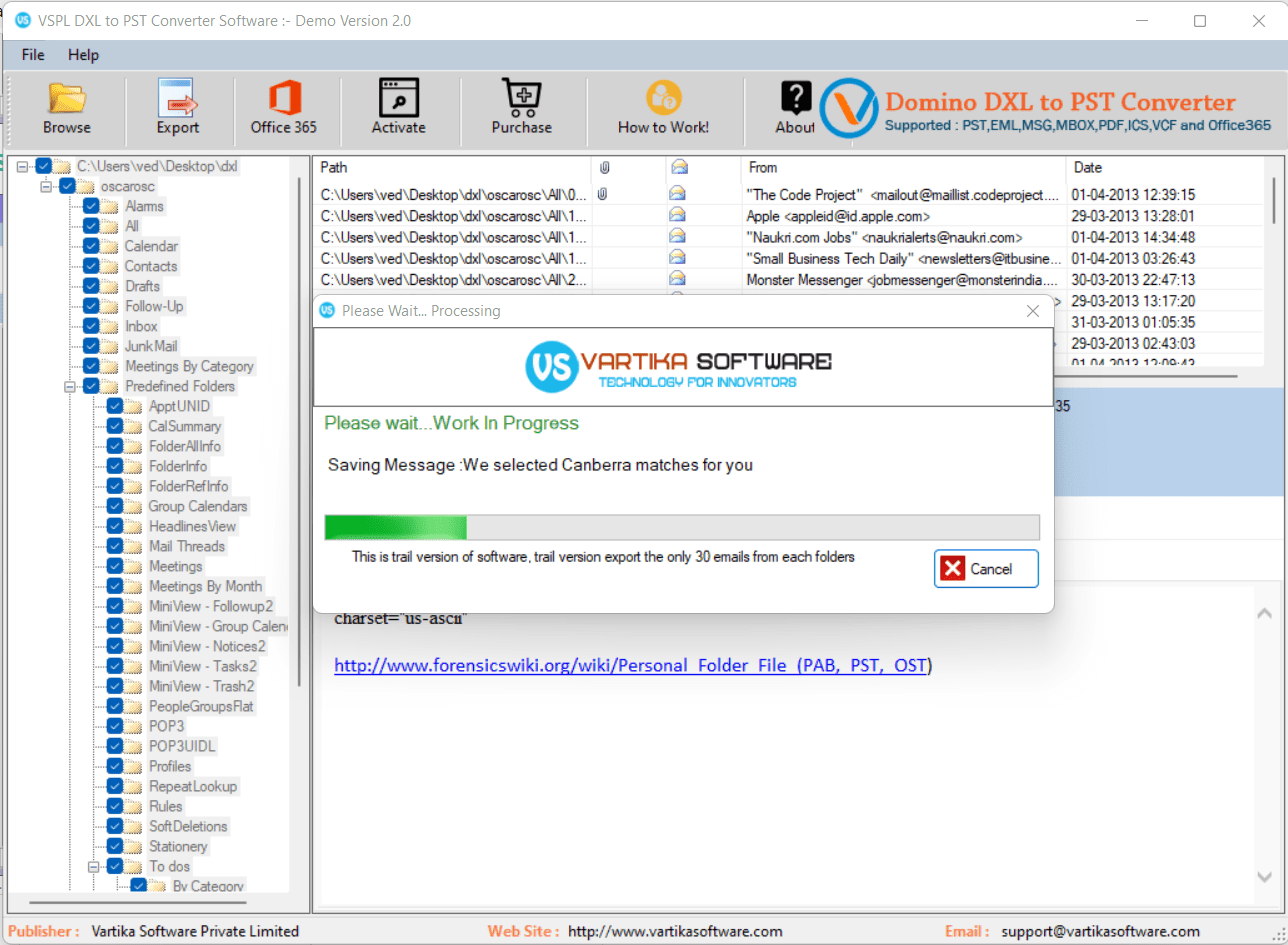 Step 12 : Completed DXL Message Conversion Process